UK to press Obama over British resident in Guantanamo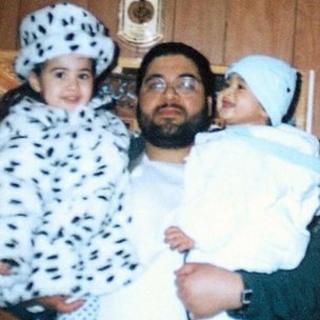 Ministers say they will use President Barack Obama's UK state visit to renew their appeal for the US to free the last UK resident at Guantanamo Bay.
Foreign Secretary William Hague will raise the case of Shaker Aamer with US Secretary of State Hillary Clinton when she accompanies Mr Obama on the trip.
Mr Aamer has spent nine years in detention even though he has never been charged with any offence.
Campaigners say they now have grave concerns for his mental health.
Mr Aamer, a Saudi national who lived with his British wife and family in the UK, was cleared for release in 2007 but remains at Guantanamo.
He claims he was working for a charity in Afghanistan in 2001 when he was captured by the Northern Alliance and passed onto US forces. He was suspected of fighting for al-Qaeda.
The main allegations against him are classified, though files obtained by the website Wikileaks and published this week have revealed Mr Aamer has been considered to be a "close associate" of Osama Bin Laden and a "reported recruiter, financier, and facilitator" for al-Qaeda.
'Frustrating'
Despite the allegations, Mr Aamer has never been charged and he has been approved for release by both the Bush and Obama administrations.
Foreign Office minister Alistair Burt has told the BBC dealing with the US on the issue is "frustrating".
Mr Burt said: "The best and the right thing we can do is to make sure we have contact at the highest level - that's why the foreign secretary has raised it with Secretary Clinton.
"That's why he will do so again, very shortly and will do so when Mrs Clinton is in the United Kingdom for a more extended period of time in May."
He pointed out: "It's why the deputy prime minister is taking it up. We believe we are doing the very best that we can by trying to meet any objections the United States might have and putting the case for Shaker Aamer to return to the United Kingdom."
The US State Department will not comment on the diplomatic negotiations involving Mr Aamer, except to say that "discussions on the case are ongoing".
But sources close to the case say the sticking point is that the US wants Mr Aamer sent to his homeland of Saudi Arabia where it is argued he would be less able to speak out.
'Not yet exonerated'
Benjamin Wittes, an expert on Guantanamo's legal process from the Brookings Institute in the US said despite the fact that Mr Aamer has been cleared for release or transfer, it does not mean he has been exonerated.
"It's a grave mistake to confuse clearing somebody for release, which is a discretionary decision by the Pentagon, with clearing somebody of wrongdoing or being a member of enemy forces."
He added: "There are a number of things that can stop a release, one is when somebody is cleared for release, when certain security conditions are effectuated, that person doesn't need to be detained anymore, assuming that certain arrangements can be made.
"It's not, just to say you'll let that person roam around freely."
The UK government would not comment on the reasons why Mr Aamer has not yet been released and would not confirm or deny whether the Saudi issue is the sticking point.
Foreign Office minister Alistair Burt said that is not the option the government is seeking: "The United States probably have a number of reasons why they have been reluctant to release him but that is a matter for them.
"Our point is that as a legal resident of the United Kingdom, with family in the United Kingdom, we have taken that case to say that he should be returned and we will continue to press that case."
Several former detainees have also claimed that Mr Aamer's health is deteriorating after being held for long periods in solitary confinement.
Moazzam Begg, a former prisoner who was released without charge in 2005, said he spent time working with Mr Aamer on a charity project in Afghanistan in 2001.
Conditions
He told the BBC he believes the conditions his friend is being kept in are affecting his physical condition and mental health.
He said: "He's begun to lose a grip on reality, to begin to lose his mental faculties and that he spends great periods not talking to anybody at all, guards, interrogators or prisoners.
"Simply, just in a world of his own and that is not Shaker. For him to be silent for months on end sounds extremely disturbing."
The commander of the Guantanamo Joint Task Force, Rear Admiral Jeffrey Harbeson, denied those claims: "I can't speak about specific detainees, but I can tell you that no one in Guantanamo is held in solitary confinement. No one is held in solitary."
If Mr Aamer was released he would likely be invited to give evidence to the forthcoming official Gibson inquiry into alleged MI5 complicity into the torture of British detainees.
Lawyers claim he was tortured at Bagram airbase in Afghanistan while a British agent was present.
But while the diplomacy continues, the Aamer family wait in hope for the man who is known as detainee number 239.