Powers of dormant chief coroner's office transferred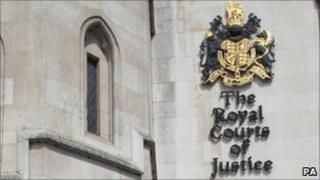 The government has amended its plans to reform the chief coroner's office, proposing to transfer its functions but keep it on the statute books.
A board would oversee some duties of the office with others passed to the Lord Chancellor or Lord Chief Justice, Justice Secretary Kenneth Clarke said.
The post, set up in 2009, has never been filled.
One function that will lapse is the chief coroner's proposed monitoring of investigations into service deaths.
In December, Peers objected to ministers having powers to abolish bodies set up by Parliament.
A spokesman for the Ministry of Justice on Wednesday said: "We believe the proposals we have announced today will create significant improvements to the coronial system without the expense of setting up a new post of chief coroner."
In a written statement, Mr Clarke said statutory functions of the office would be transferred to the Lord Chief Justice or the Lord Chancellor unless it was "not possible to implement them in a cost-neutral manner as required in the current economic climate".
'Essential reform'
The Royal British Legion expressed disappointment at the decision on monitoring of service deaths, saying some coroners could not cope with complex military cases.
"It would be very helpful and very important for there to be a coroner who would be responsible for spearheading essential reform and we really hope that the government may yet listen," said Kevin Shinkwin from the Legion.
A ministerial board would oversee the non-judicial aspects of the chief coroner's role, Mr Clarke said.
He said the board would be responsible for matters of policy, the standards of service and other administrative aspects of the delivery of the coroner service.
It would receive advice from a Bereaved Organisations Committee, which would be independently chaired and represented on the Ministerial Board.
Establishment of the office
The office of the chief coroner was established in November 2009 under the Coroners and Justice Act, introduced by the then Labour government.
The chief coroner was to head a new national coroner service for England and Wales, reporting to the Lord Chancellor.
The decision to establish the role followed findings by the Shipman Inquiry and Fundamental Review of Death Certification and Investigation, that the service provided to bereaved people was inconsistent.
However, the appointment of a chief coroner was postponed and in 2010 Mr Clarke ordered a review into the "scope and timing" of the implementation of the new law, as part of government spending reviews.
In December, the House of Lords objected to ministers having powers to abolish bodies set up by Parliament.