UK rapist in Australia facing deportation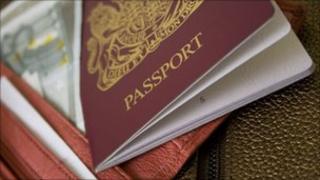 A British man who posed as a policeman in order to rape a 21-year-old woman is to be deported to the UK, Australian immigration officials have said.
Leslie Cunliffe, 63, strapped a fake bomb to the student's body in Geelong, near Melbourne, in May 1999.
He then made her send a picture to her family with a ransom demand.
Cunliffe served 12 years in an Australian prison, and is expected to be put on the UK sex offenders register once back in the UK.
In a statement, a Home Office spokesman said: "Protecting the public is our number one priority.
"Under the Sexual Offences Act 2003, anyone convicted of a relevant sexual offence in another country can be placed on the sex offenders register on their return to the UK.
"Tough checks and a range of tools are available to the police to manage known sex offenders living in the community, including sexual offences prevention orders, which can also apply to offenders convicted of sexual or violent offences overseas if they pose a risk of serious sexual harm in the UK."
'Dungeon'
At the time of the attack, local newspaper the Geelong Advertiser reported that police described the scene as something from horror film, Silence of the Lambs.
Cunliffe held the woman captive for seven hours in a garage that resembled a "dungeon", the newspaper said.
He demanded A$1 million (£650,000) for her release but was later caught.
Cunliffe was released from prison on 16 April, but was arrested for breaching parole conditions.
Australian authorities then cancelled Cunliffe's visa on "character" grounds, making use of a provision in their Immigration Act which allows removal of people convicted of serious offences.
He had reportedly been living in the country since 1967.
A spokesman for Australia's Department for Immigration said: "Department officers are undertaking to remove Mr Cunliffe to the UK, where he lived before moving to Australia.
"It will be as soon as practical but we do not have a date."
Local MP Darren Cheeseman told the Geelong Advertiser that Cunliffe's victim was relieved to see him deported.
Cunliffe will be held at Melbourne's Maribyrnong Immigration Detention Centre until he is deported.