Libya action may cost UK 'hundreds of millions'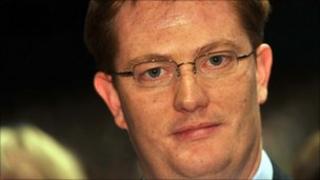 The total cost of the UK's involvement in Nato's military action in Libya could run "into the hundreds of millions" of pounds, Treasury Chief Secretary Danny Alexander has said.
He told Sky News that while the campaign was currently costing "tens of millions", spending would rise as operations continued.
The government had previously said it would not cost hundreds of millions.
The cost of the military campaign is being met by Treasury reserves.
'Moral case'
Mr Alexander said that as the money was coming from reserves "set aside precisely for contingencies such as this, it doesn't have an effect on any other spending, on any other public services".
He added: "Of course there is a very powerful moral case for the action we are taking in Libya, it's right that we find those resources precisely from the contingency reserve that we have.
"It's right that the United Kingdom is playing a leading role to protect Libyan civilians from the appalling activities of the Libyan government and to take that country, we hope, to a better future."
When military strikes against Col Muammar Gaddafi's forces began on 19 March, Chancellor George Osborne estimated that the cost of British involvement would be "in the order of tens of millions of pounds, not hundreds of millions".
Shadow defence secretary Jim Murphy said: "It is worrying that Danny Alexander seems to be guessing about current costs, which are dramatically more than George Osborne originally predicted.
"We support the mission in Libya, but the government need to be clearer on the costs."
The BBC said last week that it understood that the cost of military operations in Libya to the British taxpayer had reached £100m.