Trust calls on communities to save 'at risk' theatres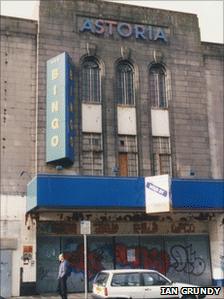 The Theatres Trust has called on local communities to fight to save theatre buildings which are at risk.
Some 58 UK buildings are on the trust's 2011 "at risk" register, with the Brighton Astoria and London's Cochrane Theatre among those facing demolition.
It said it hoped legislation, including the new Localism Bill, would empower groups and individuals to "take on the guardianship of theatres at risk".
Theatres in Wallsend, Alsager, Ayr and Glasgow were all recently demolished.
The at risk register also features theatres threatened by neglect, local development, funding cuts and closure.
The trust said this year's register highlighted the impact of austerity measures over the past year.
It praised "the tireless efforts of community and campaign groups who are the guardian angels of many UK theatres".
But it said there was still "a desperate need for funding and public backing".
The disused Brighton Astoria, which closed as a bingo hall in 1997, and the Cochrane Theatre, in London, are both due to be demolished and see their land redeveloped.
The trust said the creation of community-based organisations had helped some of the 18 theatre buildings which had been removed from last year's at risk register.
Those taken off the register include the Hackney Empire, in London, the Victoria Theatre, in Salford, and Theatr Eli, in Llanelli.
But 21 buildings were added to the register including the Paul Robeson Theatre, in Hounslow, and the Bournemouth Pier Theatre which both face "the imminent threat of change of use".
Last year's register featured 55 buildings in total.
Related Internet Links
The BBC is not responsible for the content of external sites.