Mail publishers to carry out editorial review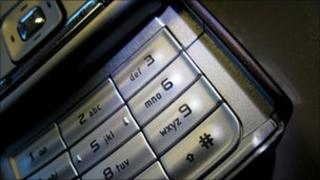 The publishers of the Daily Mail are to carry out a review of their editorial controls and procedures, amid the ongoing phone-hacking scandal.
In a statement, Associated Newspapers said its head of legal services was handling the review.
A Guardian article quotes sources saying the review is not linked to the phone-hacking scandal, but Associated Newspapers will not confirm that.
Daily Mail editor-in-chief Paul Dacre says he has never countenanced hacking.
In a statement, Associated Newspapers said: "Liz Hartley, head of editorial legal services, who has responsibility for overseeing compliance with the company's policy on journalistic standards, has asked Eddie Young ...to join her to assist in a review of our editorial controls and procedures."
Associated Newspapers publishes the Daily Mail, the Mail on Sunday and the free newspaper, Metro.
The review comes as the spotlight has fallen on rival publishers Trinity Mirror following claims by charity campaigner Heather Mills that a senior journalist at Mirror Group - part of Trinity Mirror - had admitted hacking her voicemail messages in 2001.
Trinity Mirror responded by saying all its journalists work within the law.