Levi Bellfield case: Contempt of court move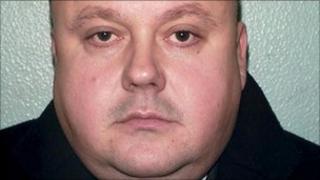 The attorney general has begun contempt of court proceedings against the Daily Mail and Daily Mirror over coverage of the conviction of Levi Bellfield.
Bellfield was convicted on 23 June this year of abducting and murdering schoolgirl Milly Dowler.
But the jury was still considering a charge that he had attempted to abduct Rachel Cowles, then aged 11, in 2002.
The trial judge discharged the jury, saying the publicity after the Dowler conviction had been too prejudicial.
'Too soon'
Mr Justice Wilkie said he would refer coverage of the case to the Attorney General, Dominic Grieve QC.
Mr Justice Wilkie said: "As a result of the trigger being pulled too soon on what would otherwise have been proper and appropriate material, I have been put in a position where I am obliged to discharge the jury from reaching a verdict in her [Rachel Cowles'] case.
"It is no longer possible for any jury in receipt of this volume and nature of material to give fair and proper consideration to its verdicts at this stage."
Mr Justice Wilkie said some of the material published about Bellfield had "strayed" into allegations "of a hugely prejudicial nature", made by others, about the defendant.
'Case coverage'
Bellfield's counsel, Jeffrey Samuels QC, had asked for the jury to be discharged.
Mr Samuels said there had been an "avalanche of publicity adverse to the defendant".
"The reader could be forgiven for not realising that this trial is still ongoing and this jury is still deliberating," he added.
A spokesman for the attorney general said: "An application was filed on behalf of the AG [attorney general] in the Divisional Court on Friday in respect of coverage of this case in the Daily Mirror and Daily Mail. The hearing hasn't been listed yet."