Glenn Mulcaire denies deleting Milly Dowler voicemails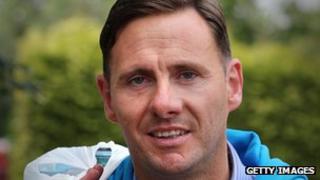 Private investigator Glenn Mulcaire has told the BBC he did not delete messages from the phone of murdered schoolgirl Milly Dowler.
His solicitor said in a statement that his client "did not delete messages and had no reason to do so".
It has been widely reported since the story emerged in July that Mulcaire, who worked for the News of the World (NoW), both listened and deleted them.
Mulcaire was jailed for hacking in 2007 with NoW journalist Clive Goodman.
The statement read: "Glenn Mulcaire has previously expressed his sincere personal sympathy for the Dowler family.
"Because of the ongoing criminal investigation, it is not possible for him to say much at this time.
"However, he fully supports the recent agreement by Surrey Police to disclose relevant documents from 2002 concerning voicemail interception of Milly Dowler's mobile phone.
"He is confident that they will shed light on the actions he took then and the basis of them. Further, he confirms that he did not delete messages and had no reason to do so."
The Dowler family's solicitor Mark Lewis said the statement, which was given to BBC Radio 4's PM programme, was helpful but still left questions.
"Whether he listened to the messages and wiped messages out or whether somebody else was wiping messages out to create more room for more messages to be left, is one of the points the police will undoubtedly have to investigate and explore," he said.
Mr Lewis said the private investigator often worked as a "gatekeeper" providing numbers and PIN numbers for mobile phones.
"Milly Dowler's phone wasn't registered, it was a pay-as-you-go, so Glenn Mulcaire would have found out the phone number - and one has to question where details of the phone number came from," he added.
Earlier, Milly's mother Sally told the Leveson Inquiry into media ethics she did not sleep for three days after police told her that her daughter's phone was hacked.