Levi Bellfield case: Papers face contempt proceedings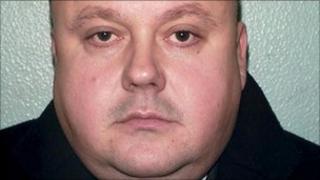 The attorney general has won permission for contempt of court actions against two newspapers over coverage of the conviction of murderer Levi Bellfield.
The High Court approved actions against the Daily Mail and Daily Mirror.
Bellfield was convicted earlier this year of abducting and murdering 13-year-old Milly Dowler in 2002.
Coverage of that verdict was considered prejudicial by the trial judge, who discharged the jury from considering a further alleged abduction attempt.
Bellfield had been accused of attempting to abduct Rachel Cowles, then aged 11, the day before he snatched Milly.
At the High Court in London on Tuesday, argument was made on behalf of the newspapers that their reports would not have posed "substantial risk of serious prejudice" to the jury's consideration of the outstanding charge.
But the contempt proceedings were permitted by Lord Justice Moore-Bick and Mr Justice Bean, who had to decide whether Attorney General Dominic Grieve QC had an "arguable" case against the papers.
A full hearing of the contempt allegations will be held at a date still to be decided.
On Monday, the attorney general was granted High Court permission to pursue contempt proceedings against Sky News over its coverage last year of the release of kidnapped Britons Paul and Rachel Chandler.
It is alleged that Sky News breached a court order by reporting the couple's release by Somali pirates before they had been moved to "a place of safety".
Sky News says it "followed the spirit, if not the letter" of the court order.