Call for Guardian corrections on NoW Milly stories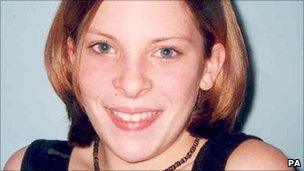 A News International executive has asked the Guardian to correct 26 articles alleging the News of the World deleted Milly Dowler's voicemails.
The Met Police last week told the Leveson Inquiry the messages were "most likely" deleted automatically.
The Guardian says it has published a correction to its original 5 July story where the allegation was first made.
This has also been added to the bottom of the online versions of 20 later articles which repeated the claim.
Other factors behind pressure for an inquiry included allegations that relatives of victims of the 7/7 bombings and families of soldiers killed in Iraq and Afghanistan had their phones hacked.
On Friday, Richard Caseby, managing editor of The Sun, wrote to the Guardian's editor, Alan Rusbridger, and its readers' editor, Chris Elliott, asking for corrections in print and on the paper's website of 26 articles published since the first story.
Mr Caseby said "Alan Rusbridger has a destructive agenda against the entire popular press, as evidenced by the regularity by which he publishes false stories about the NoW and The Sun.
"Since July I have demanded and received three apologies and corrections for extremely damaging false statements of fact about The Sun.
"Alan Rusbridger likes to think of himself as stepping down from Mount Olympus to lecture the rest of the newspaper industry on journalistic ethics. But he could make a start by cleaning up his own stable."
A Guardian spokeswoman said Mr Caseby was dealing with the Guardian's independent readers' editor over the matter.
"We have already promptly footnoted a number of articles and are considering a number of others.
"In addition, we have noted in print, including on the front page, the fact that the police now believe that is it 'unlikely' that voicemail deletions by NoW journalists caused Milly Dowler's parents false hope."
The spokeswoman said it was noted that News International had refused to confirm or deny whether NoW journalists did delete Milly's messages.
"That the NoW repeatedly, and with senior executive approval, hacked a dead teenager's phone is not in dispute. At the time the NoW was closed the company's chief executive warned of worse revelations to come which would eventually explain the company's decision to kill the title.
"Alan Rusbridger does not hold the views about popular journalism ascribed to him by Mr Caseby."
In a statement to the inquiry last Monday, Neil Garnham QC, for the Metropolitan Police, said detectives now thought that the voicemails had probably been automatically deleted because they were more than 72 hours old by the time her parents got through to her voicemail.
Days after her disappearance, Milly's parents had a moment of false hope when they found they could leave messages on her phone, suggesting to them that their daughter had been picking up previous messages and had deleted them.