Scottish referendum: Your views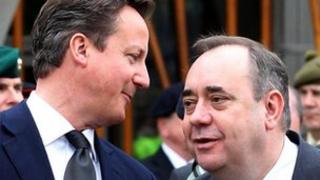 The Scottish Government intends to hold a referendum on Scottish independence. What is your reaction?
Prime Minister David Cameron is to meet Scottish First Minister Alex Salmond to discuss plans for a referendum, Number 10 says. It said arrangements for the meeting would be made "in the coming days".
Are you Scottish? Do you live in Scotland or elsewhere in the United Kingdom?