Newspaper review: Papers assess by-election upset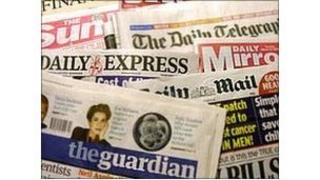 With a sense of understatement, theIndependent concludes that it has been quite a week in politics.
George Galloway's by-election victory in Bradford West might have been a one-off, argues the paper, but mainstream politics has much to learn.
For the Sun, the clear conclusion to be drawn is that voters hold the three main parties in utter contempt.
TheDaily Mail feels that the public is disillusionedwith what it calls an out-of-touch Westminster elite.
Leadership focus
TheGuardian thinks this sense of disillusion with politicsis a particular problem for Labour.
The party, it says, should have been looking to increase its majority in Bradford West, not see it disappear.
TheTimesbelieves it would be wrong to see it as a thorough indictment of Ed Miliband's Labour Party.
Kevin Maguire in theDaily Mirroris in no doubt that Mr Miliband ended a good week on a sour note, with muttering about his leadership resuming.
Needless crisis
The queues at petrol stations continue to dominate the front pages.
TheDaily Telegraph says ministers are under pressure to give the emergency services priorityat filling stations after panic buying left ambulance drivers struggling to get hold of fuel.
TheDaily Mail accuses ministers of sparking an utterly needless crisis.
TheSun reminds its readers that the unions triggered the debacle - but it maintains that the coalition's response was woeful.
April Fool
TheDaily Express returns to one of its favourite topics - the weather.
After glorious sunshine, the paper predicts that winter will return with snow and temperatures as low as -9C.
Finally, a contributor to theDaily Telegraph's letters pagereflects on a tumultuous fortnight in politics.
The correspondent writes: "Given the granny tax, VAT on hot pies, advice on jerry cans and George Galloway winning in Bradford, how will we recognise an April Fool story tomorrow?"