What are your memories of BBC Ceefax?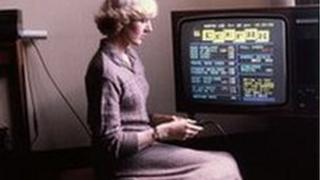 Launched on 23 September 1974, Ceefax was created by BBC broadcast engineers who were working on ways to provide subtitles for the deaf.
Over the years, the distinctive pages became an increasing presence on BBC television.
A devoted army of supporters followed and 30 years after its launch, Ceefax was said to attract 20 million viewers a week.
However, with the digital switchover Ceefax services will cease to exist, as the spectrum is freed up for high-speed wireless and smartphone networks.
Many parts of the UK have already switched from analogue to digital and have lost access to the Ceefax service, the last areas are due to switch in October 2012 .