Injured British sailor to rejoin yacht race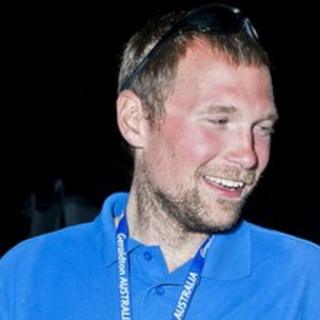 A British sailor injured when a large wave crashed on to his yacht is to rejoin his crew and carry on with a round-the-world race.
Software engineer Nik Brbora was caught in rough seas in the Pacific, 400 miles (640km) off the California coast.
Three British crew members, including the 28-year-old Londoner, and an Australian were injured this month.
The challenge, featuring predominantly amateur crews, started in Southampton last July.
Mr Brbora and Jane Hitchins, the doctor on the Geraldton Western Australia yacht, were transferred to a US coast guard cutter and taken taken to Highland General Hospital in Oakland, California.
A spokesman for the Clipper Round The World Yacht Race said: "Mr Brbora is still a little bit tender but fit enough to return."
Ms Hitchins, 50, from Kent, was left with broken ribs and back, a burst lung and a ruptured spleen and is still recovering in hospital.
The two other injured crew members were Mark Burkes from Worcestershire and Max Wilson from Queensland, Australia. They were both judged well enough to remain on the yacht.
Mr Brbora will rejoin the vessel on Saturday when it sets off on the next leg of the race from San Francisco to Panama.