Newspaper review: Post-Budget issues still vex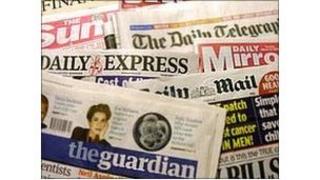 Post-Budget issues for the government are covered by many of Monday's papers.
The Times captures the prevailing mood: "When the Budget speech is leading the news three weeks after delivery, something's gone awry".
The paper says the planned restriction on tax relief for charitable giving must now be reversed.
The Times and the Daily Mail quote a survey which found almost two-thirds of coalition MPs surveyed want the plans dropped.
The Daily Express likens the Budget to a suicide bomb at the heart of government.
It says the charity tax move might have seemed a shrewd crackdown on tax dodgers, but has become another disastrous blow to ministers.
The boss of the Victoria and Albert in London tells the Independent the policy could jeopardise what's proving to be a golden age for museums and galleries.
The Financial Times says the chancellor is prepared to give some ground but will resist a complete U-turn.
Truancy changes
The Daily Mail notes that plans to impose automatic fines on parents who take their children on holiday in term-time have been dropped.
In its editorial, the Daily Express says there is a case for tightening up sanctions , especially when some parents see school as an imposition on their holiday and social arrangements.
"Eye-catching and controversial" is how the Times sees the plans.
Kabul attacks
The Guardian carries eye-witness reports of the Taliban assault in Afghanistan.
The paper tells the story of one young boy who fled his Kabul classroom when explosions erupted.
A mechanic tells the Daily Telegraph how he escaped after seeing an Afghan intelligence officer shot dead.
The Independent says the insurgents carried out the attack simply because they could.
The co-founder of Google tells the Guardian that the principles of openness and access to the internet are under greater threat than ever.