China death businessman Neil Heywood not a spy - Hague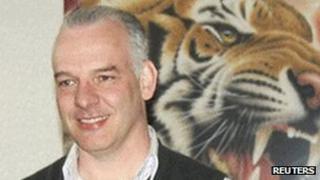 The UK foreign secretary has denied claims that Neil Heywood - who died in China last November - might have been a member of British intelligence.
William Hague said the businessman "was not an employee" of the British government "in any capacity".
It is unusual for ministers to discuss intelligence service matters, but Mr Hague said it was appropriate given the "press speculation" about Mr Heywood.
Chinese authorities have launched a murder investigation into the death.
Gu Kailai, the wife of disgraced party chief Bo Xilai, is currently being held in connection with the incident.
The 41-year-old British businessman was found dead in a hotel in Chongqing, south-western China, on 15 November. Local officials initially said he died of excessive drinking.
Since then, there has been speculation in some media about whether he was involved with the intelligence services.
'Intense interest'
But in a letter to Richard Ottaway MP, chairman of the Commons Foreign Affairs Select Committee, Mr Hague took the highly unusual step of confirming that Mr Heywood had not been a British agent.
It was "long established government policy neither to confirm nor deny speculation of this sort", he wrote.
"However, given the intense interest in this case it is, exceptionally, appropriate... to confirm that Mr Heywood was not an employee of the British government in any capacity," he added.
"We acted to seek an investigation as soon as we judged that concerns about the circumstances of Mr Heywood's death justified it, and we are pleased that the Chinese are now investigating."
Mr Hague added that Mr Heywood was only an occasional contact of the British Embassy in Beijing, where he attended some meetings in connection with his business as a consultant.
The letter was written in response to MPs who had asked Mr Hague to clarify the businessman's connection - formal or informal - with British intelligence.
Mr Heywood had lived in China for 10 years before his death and spoke fluent Mandarin.
During this time, he reportedly forged close links with the political high-flier, Mr Bo, and his family but by 2010 the relationship had apparently soured.
Mr Bo was sacked from the Chinese Politburo in April 2012 amid allegations of "serious discipline violations", and his wife was named as a suspect in the murder case.