Four facing conspiracy charges over khat allegations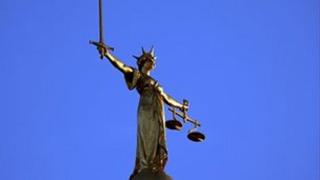 Three men and a woman arrested as part of an investigation into the export of the stimulant khat have been charged.
Lelah Ali, 45, of Croydon, Hersi Farah, 47, of Kilburn, north-west London, and Sharrif Ali, 45, and Warsame Nur, 42, both of Coventry, were held on 1 May.
They were among seven people originally detained under the Terrorism Act, three of whom have already been charged.
All seven are accused of conspiracy over the alleged mis-description of parcels for export.
Mr Nur was also charged with fraud by false misrepresentation.
All four are due to appear at Westminster Magistrates' Court.
The three men charged first appeared at the court on 5 May.
Adrian Wall, 49, Liiban Nursharif, 30, and Daud Ali, 40, were detained on Tuesday after raids on four addresses in London, Coventry and Cardiff.
Investigators from the US Department of Homeland Security have also been involved in the inquiry. The original arrests were said to be in connection with terrorist financing offences.
The plant khat is used by some people from East Africa and is not banned in the UK - but it is a controlled substance in North America.
The UK served as a legal staging post for imports of khat to other nations before it was controlled in North America and other European Union countries.