Standford Hill prisoners in Kent 'prevented from working'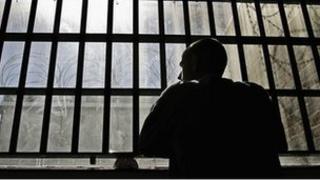 Work designed to reduce reoffending rates has become unaffordable for some inmates at a prison on the Isle of Sheppey in Kent, a report found.
Inspectors said prisoners at Standford Hill could not afford travel costs because they are charged two-fifths of their earnings to help support victims.
They also found a poor standard of food following an announced inspection of the open prison in December 2011.
The Prison Service said measures on travel had since been put in place.
'Meat still frozen'
Under the Prisoners' Earnings Act, 40% of a prisoner's net earnings over £20 a week from external jobs are deducted as a levy towards Victim Support
Inspectors said some inmates had to give up jobs because the victims' surcharge was so high that they could not afford the travel costs.
Chief Inspector of Prisons Nick Hardwick: "It would have been helpful if governors had had greater discretion about whether to take a prisoner's travel costs into account when calculating their net earning from which the levy would be deducted."
Mr Hardwick said the standard of some food served at the prison was "not fit for consumption".
He added: "Prisoners told us about, and we witnessed, some food being served lukewarm, and some meat products we observed were still frozen at the point of service."
A Prison Service spokeswoman said: "Since the inspection, measures have been put in place to support prisoners working on day release with travel costs."
Michael Spurr, chief executive of the National Offender Management Service, said he was confident the prison would make further improvements.