Social networking paedophile ring uncovered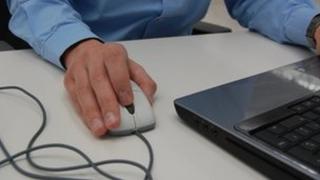 Nine UK children have been "protected" after a global police probe uncovered a paedophile ring posting images of sexual abuse on social networks.
Photographs of the children were shared on a number of sites, including Facebook, police said.
The Child Exploitation and Online Protection Centre (Ceop) said six arrests had been made in England.
Interpol said Facebook officials had supported and assisted the investigation, involving 21 countries.
It also said another 55 suspects - thought to have been involved in creating online groups to share pictures of abused children - had been "targeted" during the 18-month operation, codenamed Laminar.
A number of those individuals have now been arrested, it added.
At least 12 abused children in total have been identified internationally and removed from harm, according to the New Zealand government - which launched Operation Laminar in October 2010.
It also said that some of those arrested "were involved in the actual sexual abuse of the child victims".
Detectives identified 80 groups displaying or posting "previously seen and unseen" child sexual abuse images.
No details of the English children involved were given, but police said they had been "safeguarded and protected" as a result of the operation.
Twenty other countries took part in the investigation, including the UK, US, Australia, South Africa, France, Germany, Italy, Saudi Arabia, Brazil and Indonesia.
New Zealand's internal affairs minister, Chris Tremain, applauded the operation and condemned the "horrific acts of abuse being carried out all over the world".
A Ceop spokesperson said: "Those who go online to trade in, share and commit abuse of children to order, present a real threat to the most vulnerable.
"International investigations such as these show that law enforcement is increasingly adept at working across borders to hold offenders to account."