The answer is 83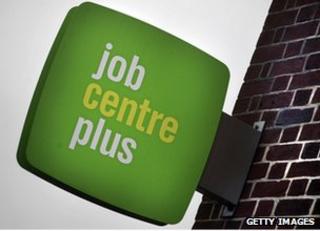 So the professions should be doing more to encourage social mobility? Who would have thought it?
Alan Milburn's latest report on fair access to the country's top jobs might be dismissed by some as an exercise in public hand-wringing; a tick in the box for a coalition government which likes to put the word "fairness" at the centre of its offer to the nation; a poke in the ribs to professional sectors who, frankly, have more pressing concerns than the "fair access agenda".
But there is a number buried in Mr Milburn's report today which should be slap-bang-centre in Britain's thinking right now.
And that number is 83.
It may be tough at the moment, but Britain will crawl out of recession eventually. The economy will start to grow again. New jobs will be created.
According to the UK Commission for Employment and Skills (UKCES), by 2020 there will be an extra 1.5 million vacancies in Britain - a mighty relief, particularly for all those young people just starting out on their working lives.
Who is going to get an interview for these new jobs? Who is best placed to take advantage of growth when it comes?
The key number is 83.
In his report, Mr Milburn states that "the professions will account for approximately 83% of all new jobs in Britain in the next decade."
Just take a look at this table from the UKCES report Working Future 2010-2010, published six months ago.
If you are working out a strategy to put yourself in the very best place to take advantage of economic growth when it comes, striving to work in a factory may not be the smartest tactic. Manual occupations are shrinking. Skilled trades are also so last century, it would appear. Admin and secretarial work opportunities are being destroyed by new technology.
The growth areas for Britain in the new millennium are in managerial, professional and associate professional/technical occupations. By 2020, it is reckoned, some 46% of all jobs in Britain will be white-collar.
This has colossal consequences for how a developed economy like the UK should prepare for the 21st Century. The key will be educating and training a workforce with the skills necessary to compete in an increasingly global employment market.
The red bars on this graph show how different sectors are expected to fare when it comes to jobs during the course of this decade. Manufacturing continues to decline, if slightly less dramatically than in the decade up to 2010. The big winners are "professional services", arts and entertainment, media and real estate.
Those jobs will go, predominantly, to graduates. But will they go to Britain's brightest and best? Will the decision be made on worth - or birth?
Alan Milburn's report today may be dismissed by some as public hand-wringing at a time when the number one priority is economic growth. The fact is, though, that fair access to the professions is absolutely critical for maximising growth.
And if you meet people who doubt it, just suggest they think of a number. The answer is 83.