London 2012: Man charged with Olympic ticket fraud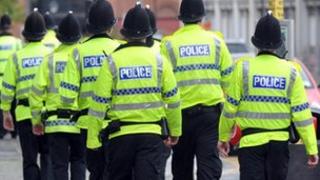 A 44-year old man from Catford in London has been charged with two counts of fraud over the sale of Olympic tickets, Scotland Yard has said.
Christakis Ioannou will also face charges of money laundering and the illegal sale of Olympic tickets when he appears at West London Magistrates' Court on 4 July.
Meanwhile a 39-year old man has been arrested on suspicion of the unauthorised sale of Olympic tickets.
He is in custody in Leicester.
That arrest was made on Tuesday morning by officers from the Metropolitan Police's Operation Podium - its team investigating ticket fraud and touting connected to the London Olympic and Paralympic Games.
It was a result of ongoing enquiries into the unauthorised sale of Olympic and Paralympic tickets as part of a corporate hospitality package, Scotland Yard added.
A search warrant was executed at a business address in central Leicester.
The Operation Podium team also work to combat scams involving non-existent hotel rooms and companies being duped into buying luxury goods which never turn up.
As of 14 June, 186 people have been arrested by officers working for the operation.
In March, eight people were charged in connection with a £2.3m fraud against the Olympic Delivery Authority.