Two fake Olympic ticket websites shut down by police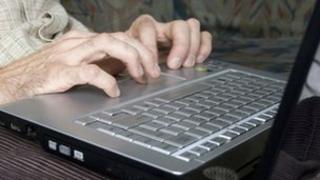 Police investigating the sale of Olympic tickets on fraudulent websites have disabled two websites.
Detectives from Scotland Yard's Operation Podium started investigating www.2012-londonsummergames.org and www.2012-londonsummergames.com in October 2011.
The operation's Det Supt Nick Downing warned there were criminals seeking to exploit people wanting tickets.
He asked anyone who had bought tickets from either site to contact police.
Operation Podium is the Metropolitan Police's specialist team, investigating ticket fraud, touting and illegal websites connected to the London Olympic and Paralympic games.
They have been working alongside the Portuguese Judiciary Police.
Det Supt Nick Downing added: "The Games are a fantastic sporting event and as we have seen, there has been a huge demand for tickets.
"Unfortunately there will be criminals who seek to exploit this.
"At this time when the majority of tickets have been sold, the public need to be more wary than ever about buying from an unauthorised source.
"If they are tempted to do so, they run the risk of being ripped off for non-existent tickets or having their personal details stolen and used in other crimes."
He has urged members of the public to check the official London 2012 website for ticket news, information and sales.