Four more phone-hacking files go to prosecutors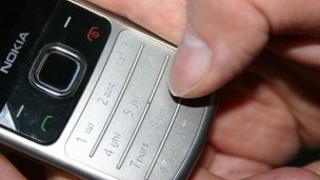 Detectives investigating allegations of phone hacking have passed files on four more journalists to prosecutors to decide if charges should be brought.
The Crown Prosecution Service said the Metropolitan Police's Operation Weeting team delivered the files on Tuesday.
So far, six people have been charged in connection with the operation.
The CPS is still deciding whether to charge 11 journalists over hacking and three police officers over claims of misconduct in a public office.
The latest files relate to allegations of offences under the Regulation of Investigatory Powers Act, the CPS said.
A spokesman added: "We are not prepared to discuss the identities of those involved or the alleged offences in any greater detail at this stage as a number of related investigations are ongoing.
"We are unable to give any timescale for charging decisions, except to say that these cases are being considered very carefully and thoroughly, and the decisions will be made as soon as is practicable."
Illegal payments
Operation Weeting was set up in January 2011, after significant new information was disclosed to police by News International - which owned the now-defunct Sunday tabloid, the News of the World.
A related inquiry, Operation Elveden, was launched months after Operation Weeting when officers were given documents suggesting News International journalists had made illegal payments to police officers.
Among those charged so far is former Sun and News of the World editor Rebekah Brooks.
The 44-year-old, who is accused of conspiring to pervert the course of justice, is due to appear at Southwark Crown Court on Friday.
She will appear alongside her husband Charlie Brooks, 49, who is also charged with the same offence.
Both of them deny the allegations.