UK spy agencies urged to wage war on cyber enemies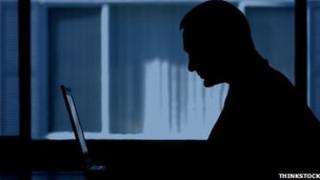 Britain's spy agencies and military have been urged by MPs to wage cyber warfare in the interests of national security.
The Intelligence and Security Committee says defending against cyber attacks is no longer enough.
It recommends covert operations to disrupt the computer networks of those targeting the UK.
It comes almost two years after the launch of a £650m national cyber security programme.
It aims to transform the UK's cyber security skills and capabilities by 2015, with more than half of the money allocated to the intelligence and security agencies.
Last month, the head of MI5 said the agency was battling "astonishing" levels of cyber-attacks on UK industry. Jonathan Evans warned internet "vulnerabilities" were being exploited by criminals as well as states.
'Disrupt networks'
The report says attacks in cyberspace represent a significant threat to the UK and defending against them must be a priority.
"We believe that there are also significant opportunities for our intelligence and security agencies and military which should be exploited in the interests of UK national security," it says.
One tactic is to employ an "active defence," interfering with the systems of those trying to hack into UK networks and accessing the data or networks of targets to obtain intelligence without being detected.
The report also suggests disrupting the networks or systems of others to hamper their activities or capabilities without detection.
It highlights the Stuxnet virus, which is believed to have caused some disruption of the Iranian nuclear enrichment programme, as being the most famous example of this type of cyber activity. But it says this did not involve UK agencies.
Chairman of the ISC, Sir Malcolm Rifkind MP, said: "The committee is concerned at the lack of progress over 18 months into the National Cyber Security Programme, more needs to be done if we are to keep ahead in this fast-paced field."
The government is to report back on the committee's report at the end of the year.