Olympic torch relay: Lennox Lewis to carry Games flame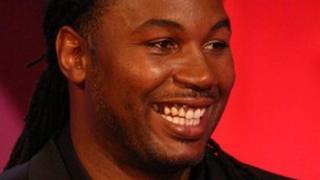 Former world heavyweight boxing champion Lennox Lewis will be among those carrying the Olympic torch on the latest leg of its relay around the UK.
The flame will tour the east of London in the boroughs of Redbridge, Barking and Dagenham, Havering and Bexley.
Amelia Hempleman-Adams, 17, who in December became the youngest person to ski to the South Pole, will hold the torch on top of the London Eye.
This leg of the torch relay will start at Redbridge Cycling Centre.
There the first torchbearer of the day, Luke Benjafield, 20, from South Woodford, will carry the flame through a corridor of cyclists from local clubs.
The torch will then be taken by boat across Fairlop Lake by sailors from the London Youth Games.
Local dance troupe Diversity will carry the flame in Barking and Dagenham.
Next stop is Havering where Chinese concert pianist Lang Lang will take the flame on to a stage outside the Queen's Theatre in Hornchurch.
Olympic rower Ben Hunt-Davies, who won gold in Sydney in 2000, will also be a torchbearer.
A London Fire Brigade fireboat will transport the torch across the River Thames.
It will then be taken to Danson Park in Bexley where pop duo Rizzle Kicks and dance act Twist And Pulse will perform in the evening's celebrations.
London-born Lewis, who won Olympic gold for Canada in Seoul in 1988, will be the last torchbearer of the day.
There will then be just five more days of the torch relay before it arrives at the Olympic Stadium in Stratford, east London, for the opening ceremony of London 2012.