Private schools must share sport facilities - BOA chief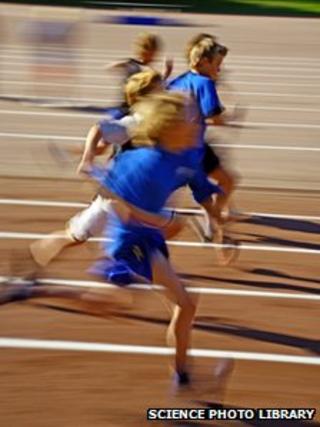 All independent schools should share their sports facilities with state schools, the outgoing chairman of the British Olympic Association has said.
Many private schools already share their facilities but more "comprehensive engagement" is needed, Lord Moynihan told the BBC.
He said it was an "essential part" of the public requirement under which private schools have charitable status.
His comments come amid a debate about the legacy of the London 2012 Olympics.
Lord Moynihan said he believed schools were "willing to engage" in sharing facilities but it was important "all of them" were involved.
"It really is about taking best practice, rolling it out nationwide and ensuring we have a sports legacy which is, to me, as important as a great Games," he told BBC Radio 4's Today programme.
He said primary schools, in particular, should benefit from the facilities and coaching expertise that top schools in the same catchment areas had garnered.
'Systematic roll-out'
Currently, fee-paying schools can claim charitable status and the resulting tax breaks if they can prove benefit to the public.
Earlier this year a Charity Commission consultation said private schools could merit charitable status if they let state pupils use their facilities or attend lessons or by seconding teachers to state schools.
Lord Moynihan said that sharing facilities would be an "essential part of the public benefit requirement under the Charities Act".
Graeme Maw, director of sport at Millfield School, said most independent schools already engaged in community activities through local schools or clubs.
He quoted an Independent Schools Council survey which he said showed that 80% of schools - about 1,000 in total - were engaging in partnerships.
"We host all the local schools basketball, we work closely with local primary schools in running a squash club, we host the Somerset school games and most of our facilities are used extensively by local clubs in swimming, athletics and hockey," said Mr Maw, former national performance director of British triathlon.
Lord Moynihan, who announced after the London Games - the most successful for Team GB since 1908 - that he is to step down, said there were many schools who could follow Millfield's lead.
"What I'm looking at is really a more systematic roll-out, a more comprehensive engagement," he said.