Code of conduct urged to stop police sex assaults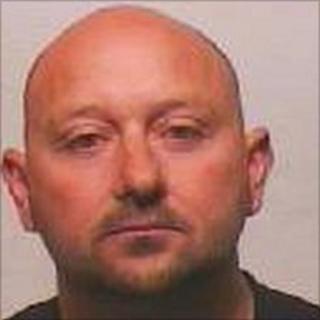 The police watchdog says it has found more than 50 cases where officers and staff have allegedly taken sexual advantage of members of the public.
The Independent Police Complaints Commission said there was no evidence assaults were commonplace but it did not know if all cases were reported.
It called on forces in England and Wales to create a code of conduct to prevent abuses of trust.
Police chiefs said the service was responding with "robust action".
The report followed an officer being jailed for life for sex attacks.
Stephen Mitchell, who was convicted of rape and sexual assault in 2010, targeted vulnerable women he met while on duty in Newcastle upon Tyne, such as drug addicts and petty criminals.
He offered to help them while they were in the city centre's police station, but then sexually assaulted them.
The IPCC's report, which was produced with the co-operation of the Association of Chief Police Officers (Acpo), said that while the Mitchell case was unusual because it was so serious, there were other instances of officers abusing their position by sexually exploiting vulnerable people.
The watchdog said that between April 2009 and March 2011, there had been 54 cases of corrupt behaviour by officers which it considered to be examples of sexual exploitation or assault.
The report stressed: "There are considerable inconsistencies in the referral of corruption cases in general to the IPCC by different forces. It is therefore possible that the true figure is higher."
Predatory behaviour
The IPCC said that it had deliberately excluded some types of allegations, including claims of sexual assault made during body searches.
The 54 cases included one of a police officer who was accused of rape by a woman with mental health problems who had called for help because she felt suicidal. The officer initially refused to co-operate, but following the recovery of DNA evidence he told his superiors there had been a consensual sexual act. He later quit the force.
A separate case involved an officer using police computer systems to make unauthorised checks on 176 women over three years. The officer was sacked.
One police officer resigned after he was investigated for predatory behaviour on a string of women which escalated after he was moved to a rural post. One member of the public tried to launch a petition to move the officer because of his behaviour around women.
Bernard Lawson, head of counter corruption for the Association of Chief Police Officers, said the police service was "aghast" at the problem, but was "willing and determined" to respond with "robust action on behalf of the public".
"There are boundaries in this service, and you do not cross the boundary between delivering that service and entering into a personal relationship for your own advantage - that is completely out of order and will be dealt with under misconduct or through the courts."
He also said it was "not the case" that officers were likely to abuse their position.
"The vast, vast majority of officers do a fantastic job. But we need to be aware as a service that some perhaps take advantage of that position.
"And by producing a checklist, as we have done at the back, it helps supervision, managers and leaders in the service to do that."
The IPCC said there should be more vetting of officers in specific situations, such as if they apply for a position dealing with vulnerable people.
It said there should also be a short and specific code of conduct setting out the behaviour expected of officers - and the way in which superiors should investigate allegations.