Nepal plane crash: UK team joins investigations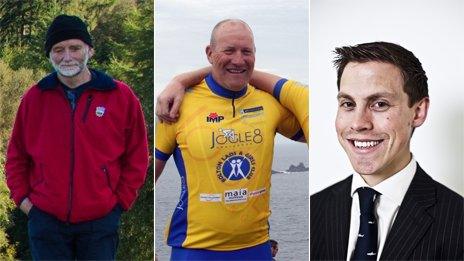 Investigations have begun into a plane crash in Nepal which killed 19 passengers, including seven Britons.
Two members of the UK Air Accidents Investigation Branch have arrived in Kathmandu to help the authorities.
Reports from Nepal have suggested pilot error may be to blame for the crash, which also killed seven Nepalis and five Chinese nationals.
The plane, belonging to Nepal's Sita Air, was heading east from Kathmandu to Lukla, the gateway to Mount Everest.
The town is a popular destination for trekkers.
All passengers and crew were killed when the Dornier twin-engine propeller plane crashed two minutes after take-off from Kathmandu's Tribhuvan International Airport at 06:15 local time on Friday.
Suresh Acharya, a senior official in the aviation ministry, told news agency AFP the British investigators would assist the Nepalese authorities, who were due to report on the cause of the crash within three months.
"They will visit the crash site, collect factual information and will work with the investigation commission. They will attend the first meeting of the probe committee scheduled for Sunday afternoon," he said.
Initial reports suggested a bird strike was to blame, but the Nepalese aviation ministry is reported to have said it believes it was due to pilot error.
Mr Acharya told AFP on Saturday: "The preliminary finding of the Civil Aviation Authority notices unusual manoeuvring during the takeoff and the pilot communicated to air traffic control the aircraft was hit by a bird.
"But a plane crash does not occur simply just because its engine was hit by a bird," he said.
"The pilot may have been panic-stricken," he added, and "made a steep narrow turn instead of forming a wider radius required to bring the malfunctioning aircraft back to the runway."
Deependra Shahi, Sita Air's Sales and Marketing Manager, told the BBC he had been informed the plane's engine burst into flames after being hit by a bird, adding that the aircraft had been in "sound condition".
The dead Britons were named as as Raymond Eagle, 58, from Macclesfield, Cheshire, Timothy Oakes, 57, from Winwick, near Warrington, and his friend Stephen Holding, 60, from Stoke-on-Trent.
Vincent Kelly, 50, from Lostock, Bolton, and his brother Darren, 45, who moved from Bolton to the village of Isle of Whithorn in southern Galloway a few years ago, lawyer Benjamin Ogden, 27, from London and Christopher Davey, 51, from Northampton, also died.
On Sunday, tributes were paid to Mr Davey, an electronics engineer who was making his second trip to the Everest base camp.
His former colleague of 27 years, Andy Pickering, said: "Chris didn't have a family or kids. He spent most of his time outside work working for charities - perhaps his one indulgence was going on these treks around the world.
"When we found out all the crazy places he was going, we often used to joke about making sure he came back safe and well because he was such a desperately vital part of our team."
Another former colleague, David Brown said: "Chris never made much of all he did with Rotary, and all the people they helped in turn. I suppose that sums him up, quietly generous with his time and not seeking the limelight."
Having arrived in Nepal on Wednesday, the British group had been due to start trekking on Friday on an expedition scheduled to last until mid-October.
They were travelling with Hampshire-based travel company Explore Worldwide, which said a representative had arrived in Nepal to provide support to staff and other tour groups in the country.
Related Internet Links
The BBC is not responsible for the content of external sites.