Hillsborough: new chief coroner hints at inquest role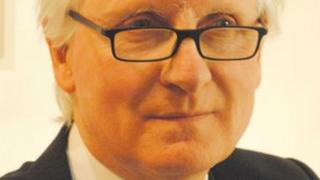 For more than 700 years, coroners have investigated sudden and unexpected deaths in their own areas of England and Wales without the sort of hierarchy that governs other judicial officers. But last month the first chief coroner started work, with a brief to ensure that coroners are better trained and organised.
The Attorney General's announcement last week that he would be seeking new inquests into the deaths of some - or all - of the 96 people who died in the Hillsborough disaster 23 years ago led to speculation over where the new inquests would sit and which coroner might preside over them.
It had been thought that the job might be taken by the new chief coroner for England and Wales - Judge Peter Thornton QC.
But in his first broadcast interview, the former Old Bailey Judge said that he could instead be a member of the panel of judges which would hear the Attorney General's application to overturn the verdicts of accidental death.
"It's possible that I shall be sitting on that court hearing," Judge Thornton told Radio 4's Law in Action.
"I do sit as a deputy High Court judge on certain inquest hearings.
"I may or I may not - but it's quite possible that I may - sit on that High Court hearing with other judges."
It would be regarded as inappropriate for the chief coroner to preside over an inquest that he had played some part in ordering, but Judge Thornton said he would do all he could to learn lessons from the findings of the independent panel headed by the Bishop of Liverpool.
However, he was not prepared to be drawn on such issues as where the inquest might take place and whether it would have to be adjourned pending possible criminal proceedings.
Legal leadership
Judge Thornton is the first holder of a post created by parliament in 2009 - although some of the reforms to the ancient post of coroner will not take effect until next summer.
From then, all new coroners will have to have legal qualifications. They will also have to retire at the age of 70.
"My job as chief coroner is to provide leadership for the coroners' service," Judge Thornton says.
Although there is a national structure for England and Wales coroners are appointed and funded locally - "I'm trying to bring that system together and provide some consistency," he explains.
Judge Thornton accepts that this has been lacking in the past - but how will he deal with a group of independent judicial officers who are not used to a centralised structure or leadership?
"I think they're ready for it. They are rather pleased, it seems to me, to have a chief coroner, something they have been lacking. They are ready to update their procedures."
But I put it to him that he will not have the power to hear appeals from the decisions of individual coroners, as had been originally proposed.
"There are different ways in which I can produce legal guidance," he says - adding that he believes the 100 or so coroners in England and Wales would welcome guidance on key aspects of the law.
Improving public service
But how can Judge Thornton ensure that best practice is adopted by all?
Sheila, a teacher whose adult son turned to drugs and died in prison a few years ago, told Law in Action that one coroner she had dealt with seemed very dismissive.
"He said at one of the pre-inquest hearings that he didn't want to waste taxpayers' money on a lengthy inquest. It was clearly a case of a drug addict who'd committed suicide in prison."
She added: "When we walked into our first hearing, the coroner was seated at the end of the room and the legal people were seated along the sides.
"We were ignored. We were not greeted. We were not welcomed. Nothing was said to us.
"Nobody asked who were were or introduced themselves or explained what was happening. It was just appalling and we felt deeply upset about it."
But the coroner who presided over the inquest was very different, says Sheila.
"He wanted a proper inquiry with witnesses into what had happened to our son during his time in prison. He allocated a week to the inquest. He was very kind and very humane."
"What is very important is that bereaved families are put at the heart of the process," says the new chief coroner.
"This is a public justice system. It's not just about bereaved families - it's about the public generally, who have the right to know how somebody has died.
"But it is vitally important that coroners act with sensitivity and understanding, right from the beginning."
The key to this is training and Judge Thornton confirmed that the Judicial College - which trains judges - would provide compulsory training for coroners from next year.
Listen to the full report on Law In Action on BBC Radio 4 on Tuesday, 23 October at 16:00 BST and Thursday 25 October at 20:00 BST. Listen again via the Radio 4 website or the Law in Action download.