Kate royal hoax: Australian watchdog launches inquiry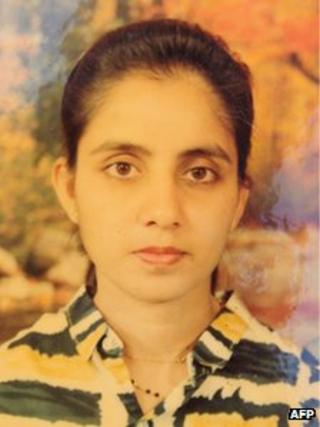 The Australian media watchdog has launched a formal inquiry into the hoax call to the London hospital where the Duchess of Cambridge was being treated.
Nurse Jacintha Saldanha was found dead on Friday, three days after taking the call from an Australian radio station.
The Australian Communications and Media Authority (ACMA) will focus on the 2DayFM licence holder and not directly on the presenters who made the call.
It will be examining if "broadcasting obligations" were breached.
On Wednesday, speaking in the Commons, UK Prime Minister David Cameron called Mrs Saldanha's death a "complete tragedy" and said lessons needed to be learnt.
She had taken a call from two presenters, who were pretending to be the Queen and Prince Charles, at the King Edward VII's Hospital, where the duchess was being treated for severe morning sickness.
'Community standards'
ACMA said its investigation would look at the compliance of 2DayFM's licensee, Today FM Sydney Pty Ltd, with its licence conditions and the Commercial Radio Codes of Practice.
ACMA chairman Chris Chapman said: "The ACMA's formal regulatory relationship is always with the relevant licensee, and not the presenters of any broadcast in question. The ACMA will be examining whether the licensee has complied with its broadcasting obligations."
Under Australia's Broadcasting Services Act, radio and television licensees have primary responsibility for ensuring that the material they broadcast reflects "community standards".
Mrs Saldanha answered the call from the 2DayFM presenters in the early hours of the morning on 4 December and, believing them to be members of the Royal Family, put them through to another nurse who gave a detailed update on the duchess's condition.
Mrs Saldanha, 46, was found dead three days later at staff accommodation close to the hospital.
Inquest opening
Southern Cross Austereo, which owns 2DayFM, said all profits from advertising on the station for the rest of the year would go into a fund for Mrs Saldanha's family.
MP Keith Vaz, who met Mrs Saldanha's family in Parliament on Monday night, has called on the hospital where she worked to hold a full inquiry.
He has also written to Southern Cross Austereo's chief executive Rhys Holleran, expressing concern that the company had "not taken any steps to assist the family".
"There has been no written apology, no request for a meeting with the family and no attempt to travel to the United Kingdom to express contrition," he wrote.
Scotland Yard said the results of a post-mortem examination on Mrs Saldanha would be released on Thursday morning at an inquest into her death.
The death is not being treated as suspicious and the inquest hearing in London is expected to be opened and adjourned as inquiries are continuing.
The two presenters involved in the hoax call, Michael Christian and Mel Greig, have said they are "gutted and heartbroken" over the death of Mrs Saldanha.