DVLA strike over office closure plan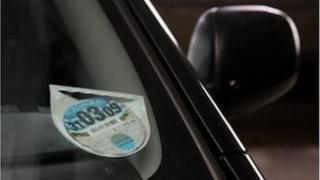 A one-day strike is being staged by Driving and Vehicle Licensing Agency staff over planned office closures that could see more than 1,000 jobs lost.
The strike is set to close all 39 regional offices in England, Scotland and Wales.
The government wants to centralise the DVLA in Swansea and move more services online by the end of 2013.
The Public and Commercial Services (PCS) union says the changes would lead to more vehicle tax evasion and fraud.
It has also delivered a 72,000-signature petition opposing the proposal to the Department for Transport.
PCS general secretary Mark Serwotka said: "As well as losing a high quality public service and more than 1,000 jobs at a time of high unemployment, we believe these closures will lead to increased vehicle tax evasion and fraud.
"We want the minister to listen to the overwhelming views of the public, motor traders and his staff, and to see sense and reverse these ill-thought-through and damaging closures."
The DVLA has advised motorists who need to conduct transactions during the course of the day to use its website or, where appropriate, via the Post Office.
The DVLA employs 6,116 staff - 1,213 of whom are potentially affected by the proposed office closures.
The government announced the plans late last year, saying they would deliver modern, effective services and save about £28m a year.
The regional offices carry out administrative functions such as arranging trade plates for garages, vehicle inspections and personalised registration mark transfers.
Ten of the offices are also home to regional enforcement centres.