Tighter controls on painkiller tramadol needed - ACMD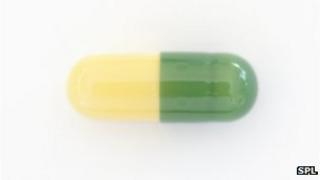 Tighter controls should be put on the painkiller tramadol according to the UK's official drugs advisers.
The Advisory Council on the Misuse of Drugs (ACMD) said it was concerned about an increase in the number of deaths related to misusing the psychoactive drug.
Tramadol is an opioid-like drug which is used to treat pain from cancer and musculoskeletal problems.
The Home Office said it would consider the recommendations.
The ACMD's chairman Prof Les Iversen called for tramadol to be made a Class C drug, with penalties of up to two years in prison for possession and 14 years for supply.
In a letter to the Home Secretary and Health Secretary last week he said the number of deaths related to the drug was 154 in 2011. Up from 87 in 2009 and 83 in 2008.
Tramadol is available on prescription in the UK. However, the deaths were mostly linked to misuse.
Overdosing can cause rapid heart beat, high blood pressure, vomiting and seizures. It can also cause too much serotonin to be released in the brain, which can be fatal.
"The ACMD's review of harms associated with the non-medicinal use of tramadol was prompted by an increasing number of reports within the NHS of tramadol's misuse and harms," the letter said.
A Home Office spokesperson said: "We are grateful for the recommendations made by the Advisory Council on the Misuse of Drugs regarding tramadol and will respond in due course."