How many Britons are descended from slave-owners?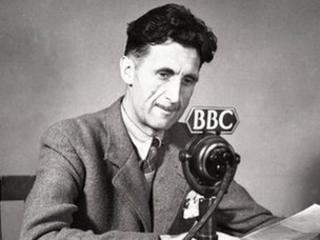 About 3,000 British slave-owners received a total of £20m (£1.8bn in today's prices) in compensation when slavery was abolished in 1833, research suggests. Among those who received pay-outs were the ancestors of novelists George Orwell and Graham Greene. What does this research tell us about our history?
At the Oscars at the weekend two of the most heralded films - Lincoln and Django Unchained - centred on the issue of slavery and there has been renewed interest recently in the British Empire's role in the slave trade.
Researchers at University College London (UCL) have just finished a three-year study of British slave-owners and found the ancestors of novelists George Orwell and Graham Greene and the architect Sir George Gilbert Scott all owned slaves.
UCL has launched a new searchable database which allows people to look back and see whether their forebears were slave-owners.
The database is open to the public and allows anyone to find out details of the families involved in slavery in the Caribbean; Mauritius; and the Cape Colony (part of modern-day South Africa).
Professor Catherine Hall, who led the research team, told BBC Radio 4's Today programme: "Slavery has been forgotten in conventional British history. What's been remembered is abolition rather than the slave trade, and extraordinarily many people do not know about Britain's colonial past in relation to slavery.
According to ship records it is estimated about 12.5 million people were transported as slaves from Africa to the Americas and the Caribbean from the 16th century until the trade was banned in 1807.
After slavery was abolished in the British Empire in 1833 compensation was paid to the trustees of Orwell's great-great-grandfather Charles Blair.
Colonial networks
Orwell's real name was Eric Blair and he was descended from Charles Blair, a Scot who made a fortune in Jamaica before marrying into the English aristocracy.
UCL found compensation was paid to "trustees of Charles Blair", for the 218 enslaved people on the family's East Prospect estate, at St Thomas-in-the-East in Jamaica.
Prof Hall, a professor of modern British social and cultural history, said: "The most surprising thing is how embedded the whole slavery business is in British society.
"One of the things we found is that far from the slave owners all being concentrated in the great slaving ports of London, Liverpool, Glasgow and Bristol, there are people all over the country making claims of compensation."
Prof Hall said it was "very striking" how many slave owners there were in Scotland.
"The empire offered opportunities to the Scots on a very significant scale and working on the plantations was a favoured choice for Scots seeking their fortunes in the late 18th and early 19th century," she said.
Other famous names who were distantly related to people involved in the slave trade include the Prime Minister, David Cameron; Arts Council chairman Sir Peter Bazalgette; and the celebrity chef Ainsley Harriott.
Most of the slave owners were men, but researchers found many women were also involved, particularly in the Caribbean.
Prof Hall said: "Nearly all of them were small scale though. There are very few wealthy women, because married women had great difficulty in holding any property, so it's single women and widows for the most part."
One of the female slave owners was a widow, Hannah Barnes of Barton Cottage in Dawlish, Devon.
She had an annuity of £400 secured on the Cumberland estate in Jamaica, as well as owning nine slaves in the island's capital, Kingston.
In November 1835 she told the Commissioners of Slave Compensation: "[M]yself, my daughter and her children are entirely dependent for support on what we receive from [my late husband's] Estate; that in consequence of the non-receipt of our remittances for many months past, I am much in want of money."
Prof Hall said: "Our overall finding is that British colonial slave-ownership was of far greater significance in Britain than has previously been recognised.
"What we have done is to establish the life-trajectories of some 3,000 absentee slave-owners in Britain, and analysis of this has allowed us to trace the legacies of slave-ownership in Victorian Britain."
Her colleague on the team, Dr Nick Draper, said: "By looking systematically at estate ownership in the British Caribbean during the last 70 years of slavery we will be able to assess slave-ownership's national significance at the height of the slave system. At the same time we plan to integrate the histories of the enslaved men and women into the histories of the estates on which they lived and worked."