Nepal army officer on torture charge granted bail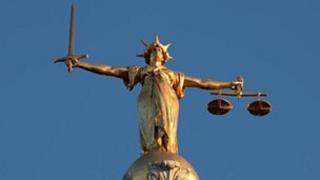 A Nepalese army officer held in the UK in January on torture charges has been granted bail.
Colonel Kumar Lama, 46, was remanded in custody by Westminster magistrates after his arrest for alleged crimes during Nepal's civil war in 2005.
A judge at Chelmsford Crown Court has now freed him on £10,000 bail.
Col Lama, who had been working with the UN mission in South Sudan, denies the charges. He was held in East Sussex as he visited family over Christmas.
The charges relate to offences alleged to have taken place between April and October 2005 at the Gorusinghe Army Barracks in Kapilvastu.
The decade-long civil war, in which more than 16,000 people died, ended in 2006 and generated allegations of human rights atrocities against both the army and Maoist rebels.
Metropolitan Police detectives held Col Lama under Section 134 of the Criminal Justice Act, a law that defines torture as a "universal jurisdiction" crime. It means that suspects can face trial before a British court even if their alleged offences had nothing to do with the UK.
But the arrest at an address in St Leonards-on-Sea near Hastings angered the Nepalese government.
Col Lama is expected to be freed next week after posting the bail amount and other conditions will also apply, Nepal's ambassador to the UK, Suresh Chandra Chalise, told the BBC.
The next court hearing in the case is due to take place in June.