Wife 'thought jihad was excuse'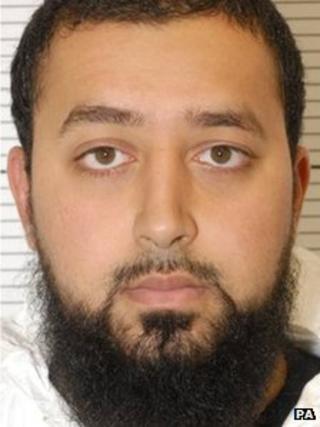 The estranged wife of a convicted terrorist thought her husband's professed commitment to "jihad" was an excuse to get out of their marriage, a court has heard.
Salma Kabal, 23, denies hiding from police the fact that her husband, Ashik Ali, was planning terrorist acts.
He was one of three men convicted in February of plotting a bombing campaign in the UK.
She told Woolwich Crown Court she thought he had met another woman.
She said she thought he was using his commitment to jihad as an excuse not to get back together.
Earlier she told the court that when Ali told her wanted to go to Pakistan as a jihadi, she said she thought he meant he wanted to join the Pakistani army.
Ali was convicted of plotting a bombing campaign in which he and two other men hoped to use rucksack bombs and timed devices to kill and maim on a scale greater than the 7/7 attacks of 2005 which killed 52 people in London.
The prosecution alleges that although Ashik Ali did not tell his wife he planned to attack targets within the UK, he made it clear to her that he would be engaging in illegal terrorist activity abroad.
The jury at Woolwich Crown Court listened to recordings of conversations between Ali and Ms Kabal in which Ali warned his wife, from whom he had separated, that her family's home could be raided by police as a result of his activities and advised her to have nothing to do with him.
Asked by Stuart Baker QC, for the prosecution, why she did not question him further, she replied: "I didn't have an understanding of what he was talking about, and I couldn't care less. All I wanted to do was get my marriage back."
The trial continues.