'Small blogs to be exempt' under press regulation plans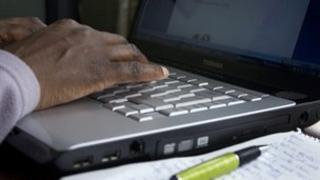 Blogs with a turnover of less than £2m and those with fewer than 10 employees will not be subject to new press regulation, the government says.
The amendments - to go before MPs on Monday - also exempt small firms for whom news is not their core business.
A press watchdog is to be established in England and Wales by royal charter and backed by legislation following the Leveson inquiry into press ethics.
The government said the amendments "clarify the position".
The new regulations are currently making their way through Parliament.
Before the Easter recess, ministers tabled a holding amendment to exclude "small-scale" bloggers from the new system.
Party leaders have agreed on a new independent regulator which would have the power to demand up-front apologies from UK publishers and impose fines of up to £1m.
'Simple and clear'
Some bloggers had raised concerns they could also be fined under rules intended to apply to larger organisations.
But in a statement, a spokesman for the Department for Culture, Media and Sport said: "We were clear in our original proposals that small-scale blogs would not be covered by the incentives to join a press self-regulator.
"The amendments we have tabled clarify the position and set out a simple and clear exemption for all small-scale blogs.
"The Royal Charter proposals will create a tough system of independent self-regulation of the press while protecting freedom of speech."
The amendments have been welcomed by bloggers, including Paul Staines, founder of the Guido Fawkes Blog..
He called it a "sensible decision".
"We would not in any event have gone along with a regime that attempted to put an unbearable regulatory burden on a blog like ours," he added.