Sex offence caution figures revealed by MP question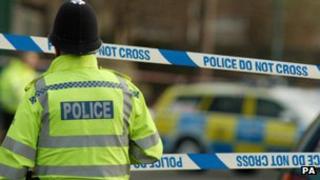 Police issued a total of 1,453 cautions for sexual offences in the year to September, new figures have revealed.
Outside London, Kent Police recorded the highest number with a total of 69, followed by forces in Lancashire with 66 and the West Midlands with 65.
The figures were obtained by Labour MP George Howarth following a parliamentary question.
It comes after the government unveiled a review of the use of police cautions earlier in the month.
The latest figures from the Ministry of Justice showed that police issued 205,700 cautions in the 12 months ending in September 2011.
The number of cautions for sexual offences was down slightly from 1,532 to 1,453 in the same period.
Providing the figures to Mr Howarth, Justice minister Jeremy Wright said: "The use of cautions is at its lowest level for more than five years, as is the number of cautions issued to those who have a previous criminal record.
"However, the public and victims have a right to expect that people who commit serious crimes should be brought before a court."
He added the government had launched "a review into the use of cautions which will focus on the use of cautions for serious offences and persistent offenders".
"Among other things, the review will examine whether there are some offences for which the use of simple cautions is generally inappropriate, the reasons why multiple cautions are given to some criminals and the difference in the use of cautions by police force areas," he said.
Cautions, which are issued at the discretion of individual police officers, provide a way of sanctioning criminals without having to go to court.
But concerns have been raised that they are being used to deal with repeat offenders and for those who commit serious crimes, contrary to guidance.
The review will consider whether there is any need for changes to the current law or advice on cautions.