Crime 'falls by 8% in England and Wales'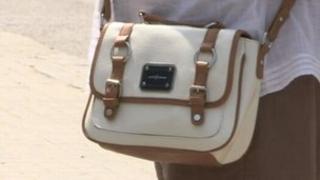 Crimes recorded by police in England and Wales fell by 8% last year compared to 2011, new figures show.
All the main categories, including violent and sex crimes, were down. However pickpocketing rose by 8%, the Office for National Statistics said.
Its researchers suggested this rise was due to young people in London being targeted for their smartphones.
Separate figures from the Crime Survey of England and Wales suggested overall crime was down by 5%.
ONS researchers said the fall to 8.9 million crimes against adults was "not statistically significant" but in line with a five-year downward trend.
Bikes and mopeds
In 2012, there were 107,471 instances of "theft from the person" - which includes pickpocketing and bag snatches - recorded by police in England and Wales, up from 99,396 the year before.
Almost half of these took place in London, said researchers in their report.
"Anecdotal evidence suggests this is being driven by increases in mobile phone thefts, especially against younger victims.
"A widely reported increase in the number of thefts from the person committed in London by criminals on bicycles and mopeds may also be a contributory factor."
The rest of England and Wales does not appear to be facing the same problem.
If London's figures were excluded, there would only be a small increase of less than 1%, compared with the previous year, researchers said.
The report of crimes recorded by the police in England and Wales also showed:
A total of 3.7 million offences in 2012
Violence against the person offences were down 6% in 2012 compared with 2011, continuing a decline observed since 2006-07
Robberies fell by 13% between 2012 and 2011. With the exception of a rise in robberies in 2005-06 and 2006-07, there has been a general downward trend in these offences since 2002-03
Sexual offences fell by 3% to 53,203. It follows annual rises of 6% in 2009-10 and 1% in 2010-11.
Separate research into crimes against businesses suggested there were 9.2 million incidents in England and Wales - about 13 crimes per business.
The 2012 Commercial Victimisation Survey covers wholesale and retail, manufacturing, accommodation and food, and transportation and storage.