Bomb detector scam: Three people go on trial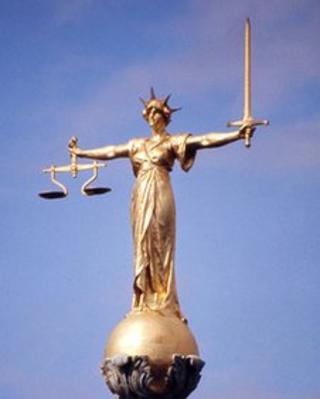 Three people have gone on trial at the Old Bailey charged with making and selling fake bomb and drug detectors.
Husband and wife team, Samuel and Joan Tree, aged 66 and 61, from Bedfordshire, are accused of making the totally ineffective device in their back garden.
Simon Sherrard, 50, of north London, is accused of supplying it through agents around the world.
All three defendants deny fraud and say they believed the device did work.
The jury was shown the device, which consists of an aerial on a handle into which a card is slotted. The card was supposedly programmed to detect different substances.
The prosecution told the court the device had no scientific basis.
Richard Whittam QC, prosecuting, told jurors the plastic casing and a free-rotating antennae were made in China for about £5.
The court heard the parts were assembled in a converted shed in the garden of the Tree's semi-detached home in Dunstable.
It was alleged Mr Sherrard, from East Finchley, would then sell them through agents around the world to the military and governments for thousands of pounds.
Mr Whittam said: "The device does not work and they knew it did not work but it was made and supplied to be sold for profit."
He said the police had taken one of the devices to an expert who dismantled it and found an image of missing Madeleine McCann on a piece of paper hidden in the handle. Madeleine was almost four years old when she disappeared from a holiday apartment in Portugal in 2007.
The marketing material for the Alpha 6 Molecular Detector billed it as revolutionary product. It claimed the device could detect explosives and drugs in quantities as tiny as 15 billionths of a gram at a range of 300m (980ft), using static electricity.
The trial continues.