Fraud sentences could focus on harm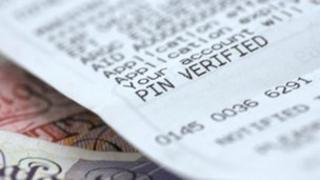 Sentences for some financial crimes in England and Wales could be based on the harm to victims, under new guidelines from the Sentencing Council.
Existing guidelines are based on the amount of money involved, but the new system would consider impact on victims and whether they were vulnerable.
The proposals apply to offences ranging from fraud and insurance scams to money laundering and bribery.
A 14-week public consultation has now started.
The council can issue only guidelines and does not have any legislative power. The relevant legislation is a matter for Parliament.
BBC legal correspondent Clive Coleman said the proposals would require courts to "measure the harm" of a crime to victims.
"For instance, a rogue trader who scammed a pensioner for £2,000 of roof repairs, severely damaging her confidence, would have faced a sentence ranging from a community order to 26 weeks in prison under existing guidelines," he said.
"That rises to a custodial sentence of between 26 weeks and two years under the proposals."
'Consistent approach'
Michael Caplan, of the Sentencing Council, said its research showed fraud could have a "great impact" on victims even if the financial loss was relatively small.
"Our proposed guidelines therefore direct courts to start the sentencing process by looking at what victims have been through," he said.
The National Fraud Authority estimated that fraud cost the UK economy £73 billion in 2012 - more than the entire budget for state education.
The Sentencing Council said fraud against businesses - such as employees claiming false expenses and suppliers making fraudulent payment claims - cost companies £45.5bn in 2011.
In the same year - during which 16,000 fraudsters were sentenced - fraud targeting public money cost £20.3bn, fraud against individuals cost £6.1bn and fraud against charities cost £1.1bn.
Fraud covers a wide range of offences from "cowboy" builders and cash for fake car crashes to complex VAT frauds, our correspondent said.
The Sentencing Council's plan, which also includes punishments for bribery, aims to provide "clear guidance" on sentencing to "promote a consistent approach".