Nepalese army officer denies torture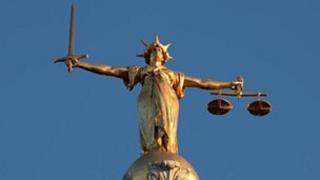 A Nepalese army officer has pleaded not guilty at the Old Bailey to two counts of torture alleged to have taken place during his country's civil war.
The charges against Col Kumar Lama are for offences alleged to have taken place between April-October 2005 at Gorusinghe Army Barracks, Kapilvastu.
A judge said a trial was unlikely to begin until early next year.
Col Lama served as a UN peacekeeper in Sudan before his arrest in East Sussex where he visited family over Christmas.
Metropolitan Police detectives held Col Lama in January under Section 134 of the Criminal Justice Act, a law that defines torture as a "universal jurisdiction" crime.
It means that suspects can face trial before a British court even if their alleged offences had nothing to do with the UK.
The 46-year-old, who has been released on conditional bail, was in charge of the barracks at the time of the alleged offences, during his nation's decade-long civil war.
More than 16,000 people died in the conflict, which ended in 2006 and generated allegations of human rights atrocities against both the army and Maoist rebels.
Col Lama is accused of inflicting severe pain or suffering while acting in an official capacity.