Savile inquiry: Trial for first man charged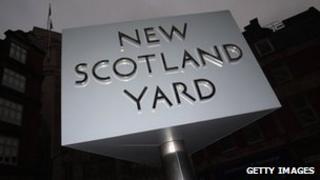 The first man to be charged in the investigation prompted by the Jimmy Savile scandal will stand trial in October.
David Smith, 66, from Lewisham, London, appeared at Southwark Crown Court and denied several charges, including indecent assault and gross indecency.
Mr Smith is accused of attacking a 12-year-old boy in the summer of 1984.
The ex-chauffeur, who drove for the BBC, was arrested as part of Operation Yewtree.
Scotland Yard has separated the Yewtree investigation into three strands.
One strand is concerned specifically with the actions of Savile. The second concerns allegations against "Savile and others".
Mr Smith was investigated under the third strand, dealing with accusations of abuse unconnected to Savile made by people who came forward after widespread news coverage of the scandal.
Mr Smith was released on bail until the trial starts on 28 October.
It is not clear if he also drove for other employers, or whether the offences he is charged with were in connection with work for the BBC.
Jimmy Savile died in 2011 and a police report into allegations of sexual assault, published after his death, found the presenter was a "prolific, predatory sex offender" who abused more than 200 people over a 60-year period.