PPI complaints still at 2,000 a day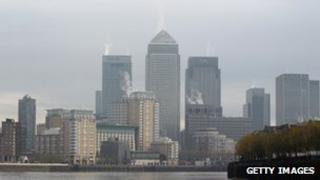 Complaints about Payment Protection Insurance (PPI) are still running at more than 2,000 a day, according to the Financial Ombudsman.
In the first quarter of 2013, there were 132,000 complaints, fewer than at the end of 2012, but still "a huge number", said a spokesman.
The Financial Ombudsman is in the process of recruiting an extra 2,000 staff to deal with the complaints.
Already a thousand staff members are dedicated to PPI complaints alone.
Most of the complaints being received by the ombudsman are still being upheld. In the latest statistics, 78% of judgements were in favour of the customer.
"It is disappointing that the number of complaints we continue to receive remains at over 10,000 a week," said a spokesman for the Financial Ombudsman.
"This is particularly true given that the banks have had the opportunity to resolve each complaint before it is referred to the ombudsman," he told the BBC.
UK banks have so far set aside £15bn to pay out in compensation to those who were mis-sold PPI policies.
The cover was sold to people alongside loans, to protect the repayments should the borrower become ill, or lose their job.