Law firms linked to convicted private investigators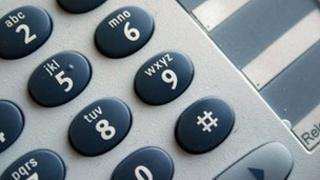 Law firms, insurance companies and celebrities are among a list of clients potentially connected to private investigators convicted of illegally obtaining information, MPs have said.
The Home Affairs Select Committee published a breakdown of the clients but did not name them individually.
Committee chairman Keith Vaz said he wanted to name them when the committee published its final report.
His call has been backed by the deputy prime minister, Nick Clegg.
"I have a lot of sympathy with those who say, if there are big companies and organisations that are using private investigators to find information about individuals and organisations, they should be open about it," Mr Clegg said at his regular monthly news conference.
He added that he was "very concerned about the role of rogue private investigators" and that the government would be publishing new guidelines to bring private detectives under the same supervision as the rest of the security industry.
Private data
The four rogue investigators concerned were given jail sentences last year.
They specialised in illegally obtaining private information from organisations such as banks, utility companies and HM Revenue and Customs.
Because the companies involved could be investigated by the police and the information commissioner, the committee says it has not named them. Instead it lists them by business sector.
The list suggested that private investigators often subcontract work to each other - 16 clients were other private investigation agencies.
Labour MP Mr Vaz said: "When we publish our report into private investigators, we would like to be in a position where we publish the entire list.
"But we don't want to compromise any investigation that the Metropolitan Police may or may not be involved in."
BBC home affairs correspondent Tom Symonds said proving that the clients commissioned work knowing it would breach the data protection act - the most likely charge they might face - could be difficult.
One of the clients, a solicitor, told the BBC she hired the Brookmans International firm to track down a fraudster but insisted she did not break the law.
She said she put in writing her request to the private detectives that they do not do anything illegal.
Vital work
Much of the work of private investigators involves finding out where fraudsters have hidden stolen money or tracking down people who owe money so that civil litigation can begin.
Another law firm which uses private investigators said such work was vital because often police will not go after fraudsters.
The client categories list published by the committee does not appear to contain media companies.
Our correspondent said critics of the Serious Organised Crime Agency argued it had failed to act on the corporate use of private investigators, while journalists who allegedly obtained private information by breaking the law were subjected to several major police investigations.
The Met Police said it supported the "strong regulation of the private investigation industry and a system that allows for a client to perform due diligence checks on the individual or company they wish to hire".