Naming rogue PI clients would impede justice, MPs told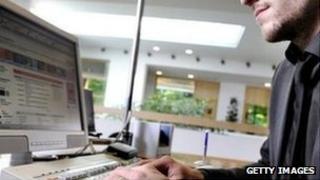 Publishing a list of clients of rogue private detectives would make it harder to bring law-breakers to justice, MPs have been told.
The Home Affairs Committee had said it would name the companies and individuals that allegedly commissioned work from four rogue detectives.
But Information Commissioner Christopher Graham told MPs this would "complicate" his investigation.
Identified clients might start "trashing" evidence, he explained.
Those on the list were "innocent until proven guilty", he added, appearing before the committee on Tuesday.
Transparency row
The names of 102 firms and individuals who allegedly used corrupt private investigators were handed by the Serious Organised Crime Agency (Soca) to the committee earlier this year.
But Soca's stipulation that it must remain confidential sparked a row over transparency.
The so-called "blue-chip hacking" list was drawn up at the request of the committee and relates to Soca's Operation Millipede, which led to the conviction of four private detectives for fraud last year.
Following a heated evidence session last week, Mr Vaz told Soca bosses that the committee would publish the list if Soca did not do so first.
He said it was in the public interest to publish the names, which include law firms and celebrities, but Soca has consistently refused to release the document.
The Information Commissioner's Office announced last week that it would launch an investigation into 98 of the private investigators' clients.
Testifying before MPs on Tuesday, Mr Graham said: "The individuals concerned may not know anything about it and it's going to make the job of running those who have done something wrong to justice infinitely more difficult.
"If you insist on publishing, it will make it very difficult for me and my staff to get those convictions and to impose that regulatory action.
"We are up against some very smart lawyers who will use every trick in the book to get their clients off."
He also criticised those who appeared to be prioritising headlines over justice, prompting chairman Keith Vaz to ask whether that allegation was levelled at his committee.
"I was thinking more of the cheerleaders in the press," Mr Graham replied.
Patience
Labour MP David Winnick asked: "Is it the basis of your case against our publishing this, that it would impede the course of justice?"
Mr Graham replied: "It would certainly impede the course of my investigation and since my investigation is into some prima facie breaches of the criminal law, so I suppose yes."
He continued: "If we get a great blaze of headlines tomorrow, and then everybody knows who the 98 are, everybody can start trashing documents, comparing notes, and whatever."
But the information commissioner praised the committee for having "raised awareness" of the matter.
He concluded: "So, full marks to the committee for chasing this, now the regulator is getting on with it - don't make it more complicated for me to get a result."
He also criticised Parliament for not doing more to strengthen the available penalties for those who illegally obtained private information.
He said it sent a message to the police and courts that obtaining personal information through so-called blagging was not a serious matter.
"The penalty for the blagging offence under the data protection act carries a pitiful sentence under the magistrates' court. The going rate is £50," he said, calling on the committee to renew its pressure on ministers to increase the penalty.
In a blog published over the weekend, Mr Graham wrote: "It's not clever to start a criminal investigation by publishing the names of everyone and everything you're investigating.
"That's why we've stated we're not publishing the list at this stage, and why I've written to Keith Vaz MP to urge similar patience on the part of his select committee."