Libel victims to have legal costs protected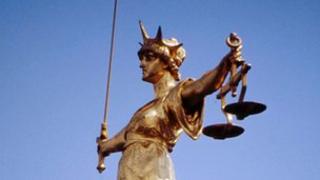 The Ministry of Justice has proposed new measures to help libel claimants take on big corporations.
The move follows concerns raised by the Leveson Report that victims were being put off taking on large media groups and their expensive legal teams.
Currently, losing claimants in England and Wales must pay the winning side's legal bills, on top of their own,
Under the proposals, claimants would only have to pay their own legal bills, even if they lose the case.
In November, the landmark Leveson Report was published following an 18-month public inquiry into the ethics of the press, set up in the wake of the phone-hacking scandal.
The report's recommendations were backed by victims of defamation and invasion of privacy, including the families of the murdered schoolgirl Milly Dowler and of Madeleine McCann, who went missing in Portugal in 2007.
'Devastating effect'
The Ministry of Justice said the proposed changes would end worries of a "David and Goliath battle" by helping people of modest means - who believed they had been defamed or had their privacy invaded by the media - to take legal action without the fear of facing enormous legal costs.
Under the proposals, a judge will be able to impose a "one-way" costs order in a case if it is clear one side would not otherwise be able to take part because of the potential legal bills at stake.
Justice Minister Helen Grant said: "Defamation and invasion of privacy can have a devastating effect on lives and it is crucial that people, whatever their means, can stand up for their rights in court, even when they are facing a wealthy opponent who can afford to appoint a team of expensive lawyers."
The changes are due to come into effect from April 2014, alongside changes to no-win-no-fee agreements for defamation and privacy cases.