Operation Tuleta: Reporter charged in computer probe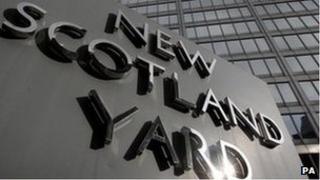 A former Sun newspaper reporter has become the first person to be charged under Operation Tuleta - a police investigation into alleged computer hacking and other privacy breaches.
Ben Ashford has been charged with one offence of possession of criminal property and one of unauthorised access to computer material.
He will appear before Westminster Magistrates' Court on 15 October.
Operation Tuleta began in the wake of the phone hacking scandal.
It is being run by the Metropolitan Police alongside Operation Elveden, which is an investigation into inappropriate payments to public officials, and Operation Weeting, the Met's phone-hacking inquiry.
So far, 21 people have been arrested as part of Tuleta. Two have been told that no further action will be taken against them.
The offences allegedly committed by Mr Ashford are said to have taken place between 11 and 16 October 2009.
The first charge accuses him of possessing "criminal property, namely a mobile telephone... knowing or suspecting it to constitute a person's benefit from criminal conduct".
The second charge alleges that he "caused a computer to perform a function with intent to secure unauthorised access to a program or data held in a computer, knowing that such access was unauthorised".
The offences are contrary to the Proceeds of Crime Act 2002 and Computer Misuse Act 1990 respectively.