Royal Household income increases to £11.6m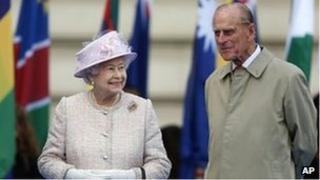 The Royal Household generated more than £11.6m in income in 2012-13, up from £7.5m in 2007-08, the National Audit Office has reported.
But 39% of occupied Royal palaces were in worse condition than had been aimed for, the report said.
The report was prepared for the Public Accounts Committee, which will look at Royal finances on Monday.
The Sovereign Grant, which funds the Queen's spending as Head of State, will rise in 2014 from £36.1m to £37.9m.
The report said that the household had used its reserves to fund official activities in recent years and as of 31 March, the Sovereign Grant Reserve stood at £1m.
The report asked whether that amount is "adequate to meet unexpected costs".
Spending reduced
It said that Royal Household income had increased due to the commercial letting of properties and by using its facilities for commercial events - measures that had previously been recommended by the Public Accounts Committee.
And the report said that between 1991-92 and 2011-12, the Household reduced spending by 55% in response to decreases in funding.
It said the net expenditure in 2011-12 was £32.9m, compared to an equivalent of £72.6m in 1991-92.
The way the Royal Family is funded was changed on 1 April 2012, in the first major overhaul of how it is financed for 250 years.
Previously, the Civil List - which dated back to 1760 - met the official expenses of the Royal Household and separate grants were paid to cover things such as travel and maintenance of palaces.
That was replaced by the Sovereign Grant, which is a single payment given to the monarch based on 15% of the Crown Estate's revenue from two years previously.
This funding arrangement will last seven years before it is reviewed.
The Crown Estate has a property portfolio which includes, among other things, Regent Street in central London, Windsor Great Park and much of the UK coastline.
Also under the changed funding structure, the Civil List reserve was transferred into the Sovereign Grant Reserve.