Prince Charles: The heir at 65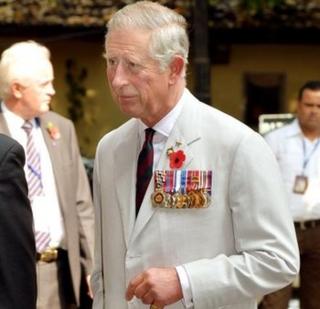 For most people, a 65th birthday signals the end of one's working life and hopefully the chance to begin a long and happy retirement. But then, Prince Charles is not most people and the "job" he was born to take on is a unique one.
Unlike the Queen, who had to demonstrate wisdom beyond her years when she acceded the throne aged just 25, Prince Charles has had to live most of his life preparing for the day he will be King.
At times that may well have been frustrating, but it has also allowed him to speak out on matters which are important to him in a way the constraints of kingship would not have allowed.
The Queen is now 87 years old and the process of handing over duties to her son is well under way. This week is an important sign of that transition.
For the first time since 1973, the Queen will miss the Commonwealth Heads of Government Meeting.
The official reason for her absence is to protect her from the long-haul flight to Sri Lanka, but it is also a chance for the Prince of Wales - who will represent her - to take his place on a global stage.
Over the coming months and years other duties which the Queen currently performs which involve travel or physical exertion will be taken on by the Prince.
However, it still may be many years before he becomes King.
Long letters
His apprenticeship has been a long one, but he has used the time both publicly and privately to promote issues he believes to be important.
Long before environmental concerns such as climate change became part of the mainstream political agenda he was pressuring the establishment to take them seriously.
He has made his views known on issues as diverse as GM crops, alternative medicines and modern architecture. Government ministers have had to become used to receiving long letters from him detailing his views.
And he has become used to being accused of inappropriate meddling.
His need to find a role has undoubtedly changed other's lives too, for the better, through the hundreds of charities he supports.
Chief among them is the Prince's Trust, which he founded in 1976 and which has helped three quarters of a million young disadvantaged people to gain work experience and forge careers.
According to the constitutional expert, Vernon Bogdanor, his achievements to date have helped shape and change the modern monarchy.
"It is no longer a mystical or magical monarchy, it has become a practical or utilitarian monarchy and people judge it in terms of its contribution to society and public welfare.
"The Prince of Wales is very much attuned to that mood. In a sense he symbolises the practical, welfare monarchy - and that's the particular contribution he's been able to make."
When he does become King, the time he will be able to devote to his passions will be severely curtailed.
In a recent profile in the magazine Time, Catherine Mayer wrote that he was "impatient to get as much done as possible before, in the words of one member of his household, "the prison shades close".
'King in waiting'
While Buckingham Palace disputed any suggestion that the Prince sees kingship as a prison, it is true that his duties will have to come first.
As well as discovering a role beyond that of the "King in waiting", the Prince has also had to come to terms with the impact his position inevitably has on his private life.
Combining the two cannot have been easy but after the break-up of his marriage to Diana, Princess of Wales, and her untimely death, he does seem to have found stability and happiness with Camilla, Duchess of Cornwall.
Both his sons are growing into their respective roles and as he said to the waiting press, he was "overjoyed" at the arrival of his first grandchild, Prince George.
His delight was clear from the accompanying photographs.
Now a pensioner - although he is donating his state pension to an unnamed charity supporting older people - Prince Charles can celebrate a happy family and marriage in the knowledge that as Prince of Wales he has contributed much to British society.
That is a good basis for the job he will inevitably have and has spent much of his life preparing for.