Public 'backs' CPS stance on historical sex abuse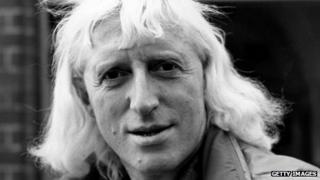 The public strongly backs the Crown Prosecution Service (CPS) taking allegations of historical sex abuse to court, a survey has suggested.
Eighty-one per cent of the 2,000 people surveyed by YouGov for the NSPCC agreed claims of sexual abuse against children and young people should be pursued.
However, just 39% believed victims of sexual crimes have a fair chance of getting justice.
It follows criticism of the CPS after some recent high profile court cases.
Last month, Nick Clegg defended the CPS after Coronation Street actor William Roache became the second star from the soap to be cleared of sexual offences.
Mr Roache was found not guilty of two rapes and four indecent assaults after a trial at Preston Crown Court.
The deputy prime minister said the CPS would "be subject to a huge amount of criticism" should it not pursue serious allegations.
The NSPCC said there had been some "great successes" recently, including former headmaster Roland Peter Wright being jailed for eight years for sexually abusing five boys from 1959 to 1970.
The survey also found that 65% of people support Operation Yewtree, which is an inquiry into allegations of historical sexual abuse launched in 2012 in the wake of revelations about the abuse of hundreds of young people and children by the late BBC Radio One DJ Jimmy Savile over more than five decades.
Some 15% of respondents had no opinion of Operation Yewtree and nine per cent were opposed to it.
There was little difference in the survey responses from men and women apart from when it came to if they believed victims of sexual abuse had a fair chance of getting justice.
'Reassuring' response
Just 36% of women agreed victims would, compared to 43% of men.
The Yewtree lead for the NSPCC, Peter Watt, said: "The public's support for pursuing non-recent cases is reassuring for victims of sexual abuse. Despite long investigations and often shocking revelations the public remain supportive of Operation Yewtree.
"And they strongly support pursuing offenders in other cases even after a number of years have passed."
He said child sexual abuse by its nature is often not revealed until much later because children do not understand what has happened to them or are not believed if they do speak out.
"A failure to pursue non-recent cases would effectively give immunity to many offenders," he added.